BOOSTED WITH NATURAL CAFFEINE FROM THE YERBA MATÉ LEAF
NATURAL ENERGY FOR STRONGER, LONGER, FULLER HAIR
The condition, nourishment and health of the scalp is vital to the optimum development of strong, healthy hair. Packed with natural caffeine from Yerba Maté, Growth Bomb is your secret weapon to support your hair goals.
WHY IS CAFFEINE the BOMB?
Charged with natural caffeine from the Yerba Maté leaf, Growth Bomb is boosted with nutrient-rich antioxidants to invigorate the scalp and penetrate follicles to support stronger, longer and fuller hair.

With the power of caffeine, your Growth Bomb routine can gently clean, nourish and energise your hair naturally with every application. Encouraging microcirculation of the scalp, Growth Bomb helps recharge your hair from root to tip, assisting strength, length and volume.

We develop our unique formulas to support your hair goals. Discover our holistic hair and scalp care regime to unlock the potential that natural caffeine can bring to your haircare routine.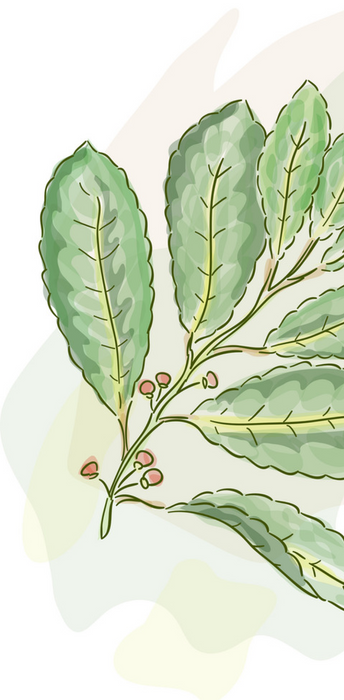 CAFFEINE AND YOUR HAIR
Yeba Maté is one of the richest sources for caffeine in the natural world.
We extract caffeine from the Yerba Maté leaf and blend it with a unique combination of natural compounds packed with, kaempferol, quercetin, procyanidin, vitamins, nutrients and antioxidants to promote scalp health, protect against breakage and encourage hair density.
Strong caffeine to support strong, healthy hair – all from a legendary leaf.