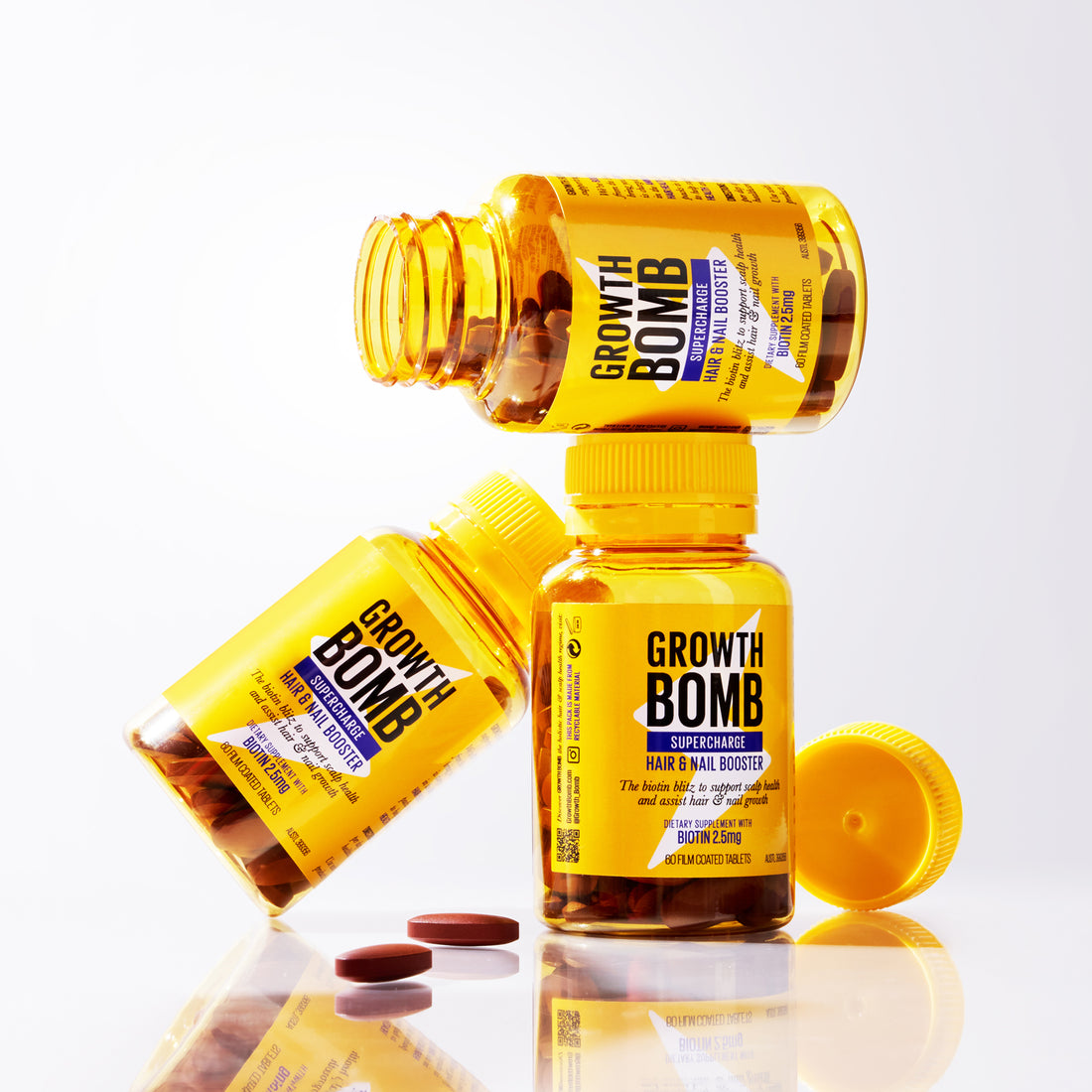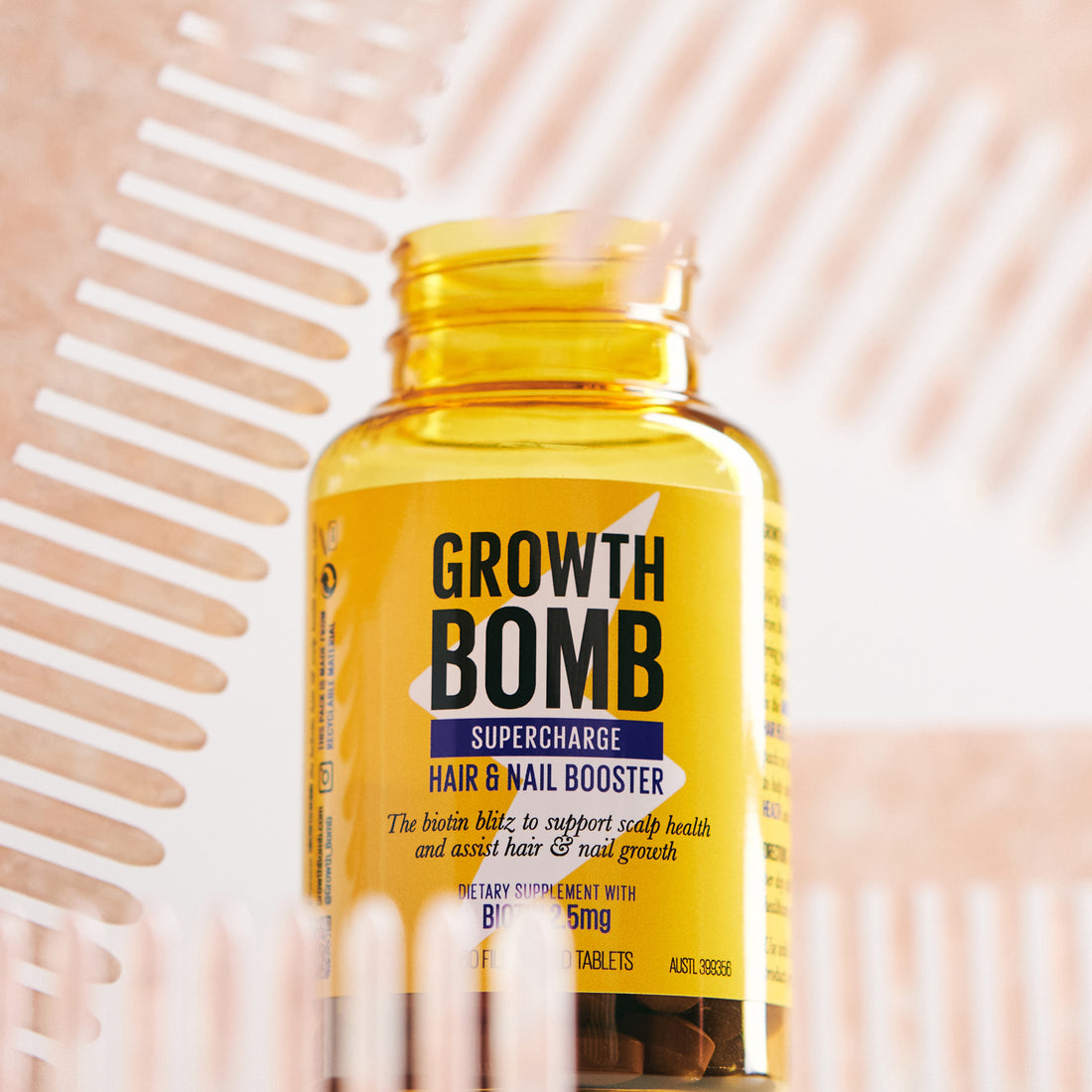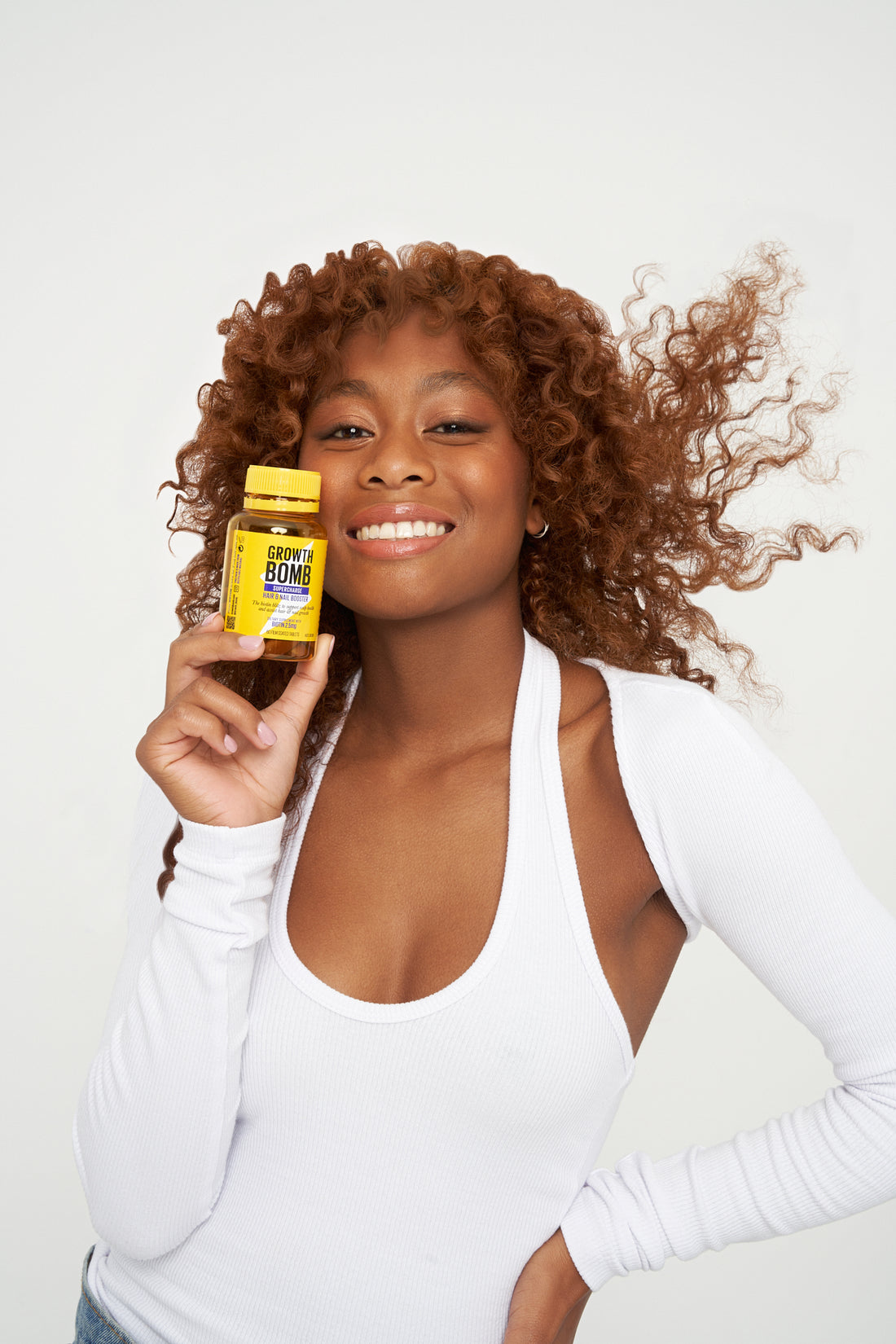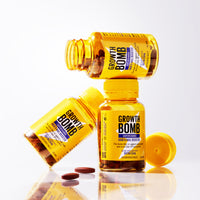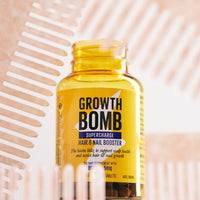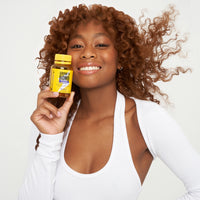 Hair & Nail Booster Vitamins (60x tablets)
We've created this SUPERCHARGE mix of ingredients to assist your HAIR and NAIL GOALS. Our HAIR & NAIL BOOSTER is formulated with natural ASHWAGANDHA, rich in the AMINO ACID CYSTEINE and contains BIOTIN, which supports HEALTHY HAIR & STRONG NAILS. This formula also contains ZINC & IODINE to support bombin' HAIR & NAIL HEALTH.
Designed to promote hair growth and improve nail strength; our unique formula is charged with Biotin, Ashwagandha, Zinc, Iodine and Calcium. Growth Bomb Supercharge Hair & Nails is your secret weapon to support thick nails and healthy hair.
For adults only. Take 1 tablet once per day after a meal, or as directed by your healthcare professional. Use with Growth Bomb's full range of bombin' products for ultimate hair health results.
CONSUMER INFORMATION PANEL: Active ingredients Each tablet contains Calcium Pantothenate 272.9 mg Equiv. Pantothenic acid 250 mg Equiv. Calcium 22.9 mg Ascophyllum Nodosum blade and stem Powder 133.9 mg Equiv. blade and stem fresh 1.34 g Withania Somnifera root ext. dry conc. 30 mg Equiv. root dry 3 g Ilex Paraguariensis leaf ext. dry conc. Stand. 50 mg Equiv. leaf dry min. 250 mg Equiv. Caffeine 750 mcg Cysteine Hydrochloride 289.9 mg Equiv. Cysteine 200 mg Biotin 2.5 mg Zinc Oxide 18.67 mg Equiv. Zinc 15mg
If symptoms persist, talk to your healthcare professional. Store below 25° Celsius in a cool, dry place. Do not use if cap seal is broken or missing. Contains fish and crustacean products. No added: dairy, yeast, wheat, gluten, soy, artificial flavours or preservatives.